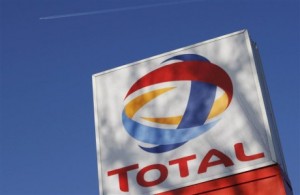 Paris, France – French multinational oil and gas exploration and production company Total SA is set to sell its 15% participating interest in the Angola offshore block 15/06 for $750m to Sonangol  – Angola's state-owned national oil and gas company.
Located approximately 350km north-west of Luanda in deep offshore Angola, the block 15/06 covers around 2,984km², with a water depth ranging from 220m to 1,700m.
At present, the north-western hub of the block is under construction and is expected to produce in 2015.
A final investment decision for a north-east project is set to be taken in 2014.
Total exploration and production senior vice-president Africa Jacques Marraud des Grottes said: "The sale of our interest in block 15/06 is in line with Total's global strategy to actively manage its portfolio and focus its investment capability on core assets in which it has more material interests, such as block 17 with the CLOV project currently under development and the future development of Kaombo on block 32 in Angola."
The block is operated by Eni (35% share), while other partners include Total (15%), Sonangol (15%), SSI (25%), Statoil (5%) and Falcon Oil Angola Investimentos (5%).
Total operates its main asset block 17 in Angola with a 40% interest.
The block comprises four major hubs that are currently in production including Girassol-Rosa, Dalia and Pazflor, and CLOV pooling the discoveries of Cravo, Lirio, Orquidea and Violeta.
Launched in 2010, CLOV's development is expected to start-up in 2014.
Total also operates block 32, in which it holds a 30% stake, and the block's potential for oil production has been confirmed by twelve discoveries.