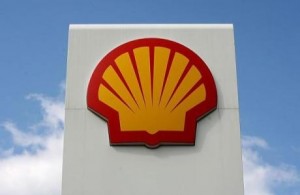 London (AP)  – Royal Dutch Shell's net profit slumped 35 percent in the third quarter on lower refining margins and disruption to production in Nigeria, the Anglo-Dutch energy giant said on Thursday.
Profit after tax fell by a third to $4.677 billion (3.42 billion euros) in the three months to September 30 compared with the equivalent period in 2012, the company said.
"We are facing headwinds from weak industry refining margins, and the security situation in Nigeria, which continue to erode the near term outlook," said Royal Dutch Shell chief executive Peter Voser, who has already announced his intention to retire at the end of the year.
Theft of oil is a major problem in Nigeria, impacting Shell's earnings in Africa's largest producer of crude.
Thieves are known to tap pipelines to syphon crude for sale on the lucrative black market, while such illegal activity can lead to explosions, fires and oil pollution.
Shell said that total oil and gas production, including output in Nigeria, fell 2.0 percent compared with the third quarter of 2012.
The company added that profit on a current cost of supplies basis — which strips out changes to the value of its oil and gas inventories — dropped 31 percent to $4.25 billion in the reporting period.
Revenue climbed slightly to $116.5 billion in the third quarter compared with one year earlier.
The market was left unimpressed by the earnings update, sending shares in Royal Dutch Shell plunging 4.8 percent to 2,167 pence on London's FTSE 100 index, which was down 0.37 percent at 6,752 points in afternoon trade.
"The FTSE 100 is haunted by Royal Dutch Shell, as the oil giant has a large weighting in the index," said David Madden, market analyst at traders IG.
Shell had already been hit hard in the second quarter by a shale asset write-down in North America, despite the region experiencing a boom in both oil and gas production extracted from shale rock.
The company meanwhile revealed in May that Shell veteran Peter Voser would retire in 2014 to spend more time with his family.
Company insider Ben van Beurden will become group chief executive on January 1.