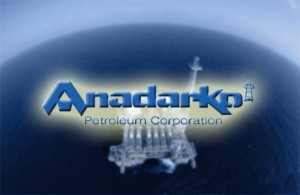 Hong Kong (Reuters) – Hong Kong-listed oil trader Brightoil Petroleum Holdings Ltd has agreed to buy Anadarko Petroleum Corp's China unit for $1.08 billion in a major push into the upstream segment.
Brightoil, whose international oil trading and bunkering businesses have been hit hard by the global financial crisis, has been searching for upstream investment opportunities in China and overseas for several years.
The firm, which also owns oil tankers and storage facilities in China, posted a loss of HK$721 million ($92.97 million) for the financial year ended June 2013.
Shares of Brightoil surged as much as 21.6 percent when trading resumed on Tuesday afternoon. Trading in the stock was suspended last week pending an announcement of a substantial acquisition.
"The acquisition is an important step for the group" to turn itself into an integrated oil and gas company with both upstream producing business as well as oil trading, it said in a filing with the Hong Kong stock exchange.
Analysts say the deal does not look cheap based on the target's production figures, but it is too early to tell whether Brightoil is paying a fair price due to a lack of reserve data.
"At the first glance, it does not look like a bargain to me," said Simon Powell, head of Asia oil and gas research at CLSA in Hong Kong.
The two blocks in Bohai Bay that Brightoil is buying into have been in steady production and had daily gross oil production of 32,000 barrels in 2013, Brightoil said. Kerr-McGee China Petroleum Ltd, as the Anadarko unit is called, earned a net profit after tax of $80.1 million for fiscal year ended Dec. 31, 2013.
Reuters reported in November that Anadarko was considering the sale of its holdings in oil and gas projects in China as it eyes bringing its money back to the U.S. market. Many U.S. explorers have been divesting their non-essential overseas assets to raise funds to develop shale projects at home.
Brightoil, which currently owns interests in two small natural gas fields in northwestern China, did not specify how it plans to finance the acquisition of the oil and gas producing assets in Bohai Bay, a maturing oil province in northern China.
It said it has secured a $4 billion credit line from China Development Bank, the country's largest policy-oriented bank, to support its business and development and potential acquisitions.
At of the end of June last year, Brightoil had a net borrowing of HK$3.9 billion, with a gearing ratio of 56.5 percent, according to its 2013 annual report.
Brightoil, which has a market value of $2.9 billion, is the third-largest marine fuel supplier by volume in Singapore, which is the largest bunkering port in the world.
Last year, the firm's trading and bunkering business expanded into crude oil, diesel and petrochemicals, expanding on its shipping fuel trading roots.
BOCI Asia Ltd is advising Brightoil Petroleum, the company said.