By Wesley Dockery | –
A recent World Bank report has claimed the Libyan economy is "near collapse" due to inflation and lack of oil production. What are Libya's economic challenges and do Western countries harbour any responsibility to help?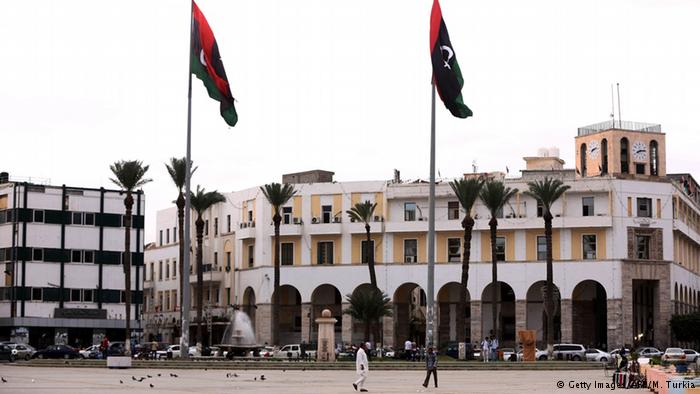 The report, titled "Libya's Economic Outlook – October 2016" suggested that Libya's lack of exploitation of its main resource, oil, is partially to blame for the country's economic problems. Libya also faces inflation and trade deficit issues, as well as political instability due to the fall of dictator Moammar Gadhafi five years ago.
"With oil production just a fifth of potential, revenues have plummeted, pushing fiscal and current account deficits to record highs. With the dinar (Libya's currency) rapidly losing value, inflation has accelerated, further eroding real incomes," the report said.
Middle-class challenges
DW spoke with Maaz Belkheir, a Libyan finance student at the Near East University in Cyprus, for his opinion on how this data impacts the middle class in Libya. He claims that due to the limited availability of transferring money from Libya to accounts abroad only once or twice a month, citizens are resorting to the black market.
"The currency black market is always working, no restrictions and it is possible for you to send any amount, any time, any day but at a price," he said. Libyans have to pay exorbitant exchange rates on the black market to transfer currencies, creating financial problems for citizens abroad studying, working or receiving medical treatment.
Belkheir also said that the economic situation is "the most important question that Libyans have at the moment, even more so than the political state of the country." As Arab Spring countries such as Libya or Tunisia have transitioned away from the old regime to a new style of government, jobs have been lost, resulting in higher unemployment.
NATO intervention
The 2011 NATO military intervention in Libya, which Germany abstained from, led to the fall of Gadhafi, after Western countries feared that his government was engaged in killing civilians. In spite of his human rights violations and oppressive governing style, he had brought economic stability to the country.
Gadhafi's Libya lasted from 1969 to 2011 and focused on exporting oil to pay for social programs, whether it was building more houses for the needy or introducing free university education. While his government managed to exploit the oil resources for these programs, today there is no central government to harness the oil supply. In regards to oil, Libya is only exporting one-sixth of it's potential.
Gadhafi's downfall led to a civil war between the militia coalition that controls the capital, Tripoli, and the elected parliament in Tobruk – these two groups both claim to govern the country. There are also Islamist groups engaged in the war, such as the "Islamic State" (IS).  If Libya manages to transition to the agreed-upon united government or "Government of National Accord" by the end of the year, the report claims that better solutions can be facilitated to revive the country's ailing oil infrastructure and rescue impoverished parts of the country.
The report finally suggested that "the country needs humanitarian aid and specific programs to address the destruction and lack of services that a large part of the population faces."  The European commission, the executive body of the European Union, has invested 8.76 million euros ($9.6 million) in humanitarian aid to Libya since 2014.