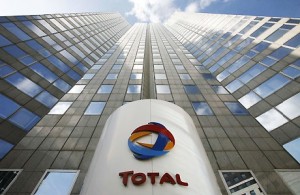 London – French multinational energy company Total Plc has announced the appointment of  Arnaud Breuillac as its new President for Exploration & Production.
Breuillac will take up his new position on January 1 2014, and on October 1 next year he will join Total's Executive Committee.  He will report to Yves Louis Darricarrère, upstream president and member of Total's executive committee.
Breuillac is a graduate of French engineering school Ecole Centrale de Lyon. He joined Total in 1982.
He has held various positions in exploration and production in France, Abu Dhabi, the United Kingdom, Indonesia and Angola and in Refining in France.
Between 2004 and 2006, he served as vice president, Iran, in the Middle East Division.
In December 2006, he was appointed to exploration and production's management committee in his position as senior vice president, Continental Europe and Central Asia.
On July 1, 2010, he was appointed senior vice president, Middle East in exploration and production.
On January 1, 2011, he was appointed to Total's management committee.
From October 1, 2014, Breuillac will join Total's executive committee, alongside Christophe de Margerie, Philippe Boisseau, Yves-Louis Darricarrère, Jean-Jacques Guilbaud, Patrick de La Chevardière and Patrick Pouyanné.