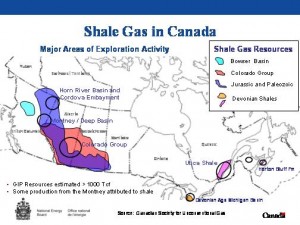 London – South Africa's petrochemical giant, Sasol has a new partner in its Montney Basin shale gas venture in Canada.
Progress Energy Canada last month agreed to buy part of Talisman Energy's acreage in the project, located in northeast British Columbia, for CDN$1.5bn. Talisman had earlier indicated it would not go ahead with the project.
Sasol CEO David Constable said in an interview in September that this was not a blow for Sasol as Talisman's decision was a strategic one and was not based on "project issues".
"The feasibility study looks very good," Mr Constable said at the time. "Talisman made a decision from a strategic perspective — it is focusing on liquid plays, looking for oils and condensates across its portfolio. It is a pure upstream play and investing in liquids at higher prices now than gas, so it's certainly not a project issue that drove its decisions."
Sasol's agreement with Talisman contains a right of first refusal, allowing it to match Sasol Progress Energy's bid, but it said on Tuesday that it had decided not to exercise that right.
"Sasol welcomes Progress Energy as its new partner and looks forward to forging a solid working relationship in the development of the Montney Basin shale gas assets," it said.
Progress Energy is a wholly owned subsidiary of Malaysian national oil and gas company Petroliam Nasional Berhad (Petronas), with which Sasol has a longstanding relationship.