London, UK | – Royal Dutch Shell Plc has been accused of complicity in the executions of nine activists in Nigeria in 1995 following the launch of a legal case filed in the Netherlands by widows of four of the "Ogoni Nine," a prominent human rights watchdog said Thursday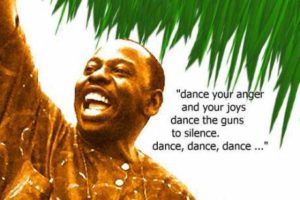 The so-called Ogoni Nine were activists from the Ogoni region of Nigeria, who were hanged in 1995 for allegations that were later proven false. The activists were led by Ken Saro-Wiwa and protested both Shell and the Nigerian government, accusing them of hurting the environment while producing oil. Two prosecution witnesses admitted that the government had bribed them to incriminate the accused, including with jobs at Shell, and that the oil giant's lawyer was present when they were bribed. The company has repeatedly denied these accusations.
Oil giant Shell stands accused of complicity in the unlawful arrest, detention and execution of nine men who were hanged by Nigeria's military government in the 1990s, Amnesty International can reveal today, following the launch of an explosive new case against the company in the Netherlands over four of the executions," Amnesty International said in a statement.
Shell Nigeria said in a response to Amnesty International that the allegations were "false and without merit".
In 2002, one of the activists' widows, Esther Kiobel, filed a case against Shell in New York. In 2013, the US Supreme Court ruled that the United States did not have jurisdiction without hearing the substance of the case. Amnesty supports her legal team in the new case.
Human rights organization Amnesty International said Thursday that Esther Kiobel is bringing the civil case along with Victoria Bera, Blessing Eawo and Charity Levula. Their husbands were among nine activists from the Ogoni tribe, led by writer Ken Saro-Wiwa, who were hanged in 1995 for the murder of four political rivals. Supporters say they were really targeted because of their involvement in protests against environmental damage by Shell.
The women want a public apology and compensation.
In a written reaction, Shell says, "We have always denied, in the strongest possible terms, the allegations made by the plaintiffs in this tragic case."
In the 1990s, Shell in Nigeria was a wholly-owned subsidiary of Royal Dutch and Shell, which merged later, and its operations were overseen by a European-based managing committee. Royal Dutch Shell is currently the largest European oil company and sixth largest world in terms of revenue.