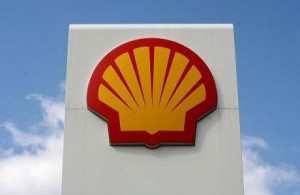 Lagos – Shell said it has again shut down a key supply pipeline in southern Nigeria owing to leaks, losing production of 150,000 barrels per day of crude, barely two weeks after repairing the affected line.
The Nigerian subsidiary of the Anglo-Dutch oil giant, SPDC said late on Wednesday that the Trans Niger Pipeline (TNP) was shut down "following reports of new leaks, barely 10 days after the line was repaired from crude oil theft incidents."
It said: "Some 150,000 barrels oil is deferred."
Shell said the latest leaks occurred at the oil-rich but restive southern Ogoniland, adding that the TNP was shut "as a precautionary measure after receiving reports of the incidents."
The company said it would send an investigation team to determine the cause and impact of the spills.
The pipeline was shut down last month for repairs after two separate crude oil theft incidents.
Some 150,000 barrels of oil and 500 million standard cubic feet of gas per day were deferred before the line was repaired.
Oil theft is a major problem in Nigeria, and Shell has consistently blamed its losses on thieves vandalising its pipelines.
However, environmental activists argue that Shell does not do enough to prevent such incidents and effectively clean up the damage when they do occur.
Nigeria's oil-producing region is badly polluted from decades of oil spills, and Shell is the biggest producer in the west African country, where it has been operating for over 50 years.
Nigeria is Africa's largest exporter, producing some two million barrels a day.