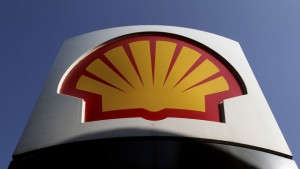 Lagos, Nigeria | – Anglo-Dutch oil giant Shell has resumed crude oil exports from a key terminal in southern Nigeria after repairing a sabotaged pipeline, the company said on Friday.
Shell's subsidiary in Nigeria, the Shell Petroleum Development Company (SPDC), said a "force majeure" declared on exports from the Forcados terminal on March 25 was lifted on Thursday "following the removal of a crude theft point on the export line".
"Force majeure" is a legal term releasing a company from contractual obligations when faced with circumstances beyond its control.
The company shut the underwater pipeline when a leak was discovered on March 4, leading to the suspension of exports through the terminal, which can produce up to 400,000 barrels of crude per day.
Shell has blamed repeated oil thefts and sabotage of key pipelines as the major cause of spills and pollution in the oil-producing region.
Crude oil theft or "bunkering" is a major problem in Nigeria, with estimates that the country loses some $6 billion (4.3 billion euros) in revenue every year because of the practice.
Nigeria is Africa's largest oil producer, accounting for 1.92 million barrels of crude per day, according to the latest figures from the International Energy Agency.
AFP.