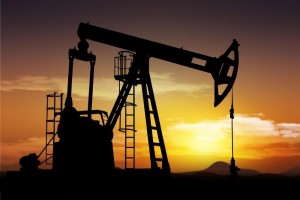 London (Reuters) – Crude oil rose to $107 a barrel on Tuesday after five straight declines supported by doubts about a recovery in Libyan output, fighting in Iraq and as cold weather across the central United States threatened production.
Libya's navy opened fire after a tanker approached to load crude at the seized port of Es Sider, dampening the prospect of a further output recovery after the restart of the major El Sharara oilfield had led to a drop in prices.
"There is still no sign of any solution to the crisis that has been continuing for six months now, nor of any normalization of oil production," said Carsten Fritsch, analyst at Commerzbank in Frankfurt.
Brent crude had gained 45 cents to $107.18 by 1446 GMT, after settling lower in the previous five sessions, partly on expectations of rising Libyan exports. U.S. crude was 17 cents higher at $93.60.
Production is building up at the 340,000-barrel-per-day (bpd) El Sharara, which on Tuesday is pumping 277,000 bpd. A return to full output will more than double Libyan production, which had fallen to 250,000 bpd from 1.4 million bpd in July
Brent hit its lowest since Nov. 20 on Monday, finding support just above that day's low of $106.51. Analysts said the El-Sharara field's return was unlikely to push prices much lower.
"I think the restart of production is priced in by now. Maybe it's even overshot to the downside," said Tony Nunan, oil risk manager at Mitsubishi Corp in Tokyo.
Violence in Iraq and the possibility of increased tensions ahead of parliamentary elections in April have also sparked concern about supply from the country, the second-largest Middle East oil producer.
The Iraqi army deployed tanks and artillery around Falluja on Tuesday, security officials said, as local leaders in the besieged city urged al Qaeda-linked militants to leave in order to avert an impending military assault.
Oil was also supported by severe cold weather in the central United States that threatens to curtail some oil production as wells were stranded and drilling and fracking operations were interrupted.
Still, as of Monday, major U.S. oil producers had only reported minor effects on their operations. Temperatures were forecast to return to normal levels in Texas and North Dakota by Wednesday.
U.S. crude oil stockpiles have fallen by more than 30 million barrels in the last five weeks – the biggest such decline since 1990 – as Gulf Coast refiners drew down stocks to minimize year-end taxes.
That trend could be broken this week as inventory reports from the American Petroleum Institute and the Energy Information Administration are expected in a Reuters poll to show a 2.2 million-barrel increase in supplies.