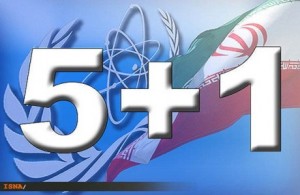 London (Reuters) – Brent oil slipped further towards $106 a barrel today on optimism over nuclear talks with Iran, a resumption of Libyan crude supply and rising stockpiles in the United States.
World powers aim to reach a preliminary agreement to curb Iran's nuclear programme in talks resuming in Geneva on Wednesday. A deal may involve easing sanctions on the OPEC producer that could lead to a rise in its crude exports.
Russia is hopeful that the talks will produce a preliminary deal,  Foreign Minister Sergei Lavrov said.
Iranian Supreme Leader Ayatollah Ali Khamenei said Iran would not step back from its nuclear rights and his negotiating team had been set limits for the talks.
Bjarne Schieldrop, chief commodity analyst at SEB, said the comments from Iran's supreme leader were "not a great start" to the second round of negotiations, but was still optimistic that the talks would yield a positive outcome.
"I think, despite his statements, the probability of reaching an interim deal looks quite good," Schieldrop said.
Brent crude for January was down 30 cents at $106.62 a barrel by 1128 GMT, after posting its biggest daily fall in nearly two weeks on Tuesday as Libya resumed some oil exports.
Brent was on track for its biggest weekly fall in a month.
The U.S. crude contract for December, which expires later on Wednesday, was up 10 cents at $93.44 a barrel. It ended the previous session up 0.3 percent after hitting a five-and-a-half-month intraday low of $92.43.