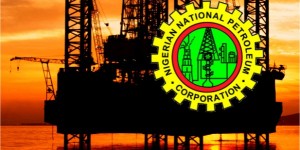 Abuja, Nigeria – The Department of Petroleum Resources (DPR) of the Nigerian ministry of petroleum and natural resources said on Tuesday that Nigeria's oil reserves have dropped from 40 billion to 35 billion barrels.
Speaking to journalists on the sidelines of an ongoing Oil and Gas Seminar in Abuja, Mr George Osahon a Director in the department, said some oil wells in the Niger Delta had stopped production because they had attained "maturity".
He also said that vandalism and other unwholesome acts in the oil distribution process in the region accounted for the drop in production of crude oil.
Osahon said the situation was worrying and there was an urgent need to boost oil exploration in order to shore up the dwindling reserves.
"Oil reserves are dropping and our output is dropping too. What we are supposed to do to correct this is to continue to explore and explore and explore for more oil," he added.
"We started with '2D seismic'; now we are at the '3D seismic'. Already, 1,300 exploration wells have been drilled so far. We need to do more in this regard so as to have more reserves. We have reached the plateau of production in the Niger Delta and we are already going down."
The director said a lot of money had been spent in the effort to increase reserves from the old fields.
On exploration in the Chad basin, he said oil had not been found there but stressed that "the fact that we have not found anything at the Chad basin as at today does not mean that oil is not in the basin."
"We are optimistic about this. We have come up with strategies to boost our reserves and in due course, we would make this known."
He said that other things to do to shore up the nation's reserves were seismic data coverage and drilling of exploration wells, enhanced recovery methods, utilisation of non-saddled reservoirs and bitumen exploration.