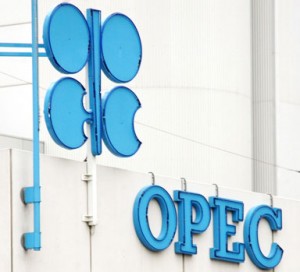 Lagos, Nigeria –  Nigeria's crude oil reserve has been stagnant since the past three years at 37 billion barrels it achieved in 2010 while Libya despite its political turmoil sustained its lead as Africa's highest reserve.
The Organisation of Petroleum Exporting Countries (OPEC) in its 2012 latest report also disclosed that Venezuela with 297.7 billion barrels has surpassed Saudi Arabia's 265.9 billion barrels. Venezuela's output jumped from 211.2 billion barrels it recorded in 2010.
Oil reserves are the amount of technically and economically recoverable oil. Reserves may be for a well, for a reservoir, for a field, for a nation, or for the world. Different classifications of reserves are related to their degree of certainty. The total estimated amount of oil in an oil reservoir, including both producible and non-producible oil, is called oil in place.
Nigeria achieved 37 billion barrels reserve in 2010 from 36 billion barrels it recorded in 2007. The country recorded a steady growth in its reserve from 2004 with 25 billion barrels to 2005 at 35 billion.
In 2007, the nation achieved 36 billion barrels with no addition until 2010.
The Nigerian government had targeted 40 billion barrels reserves and four million barrels per day production by the year 2020, while  Libya despite political upheaval has recorded steady growth.
In 2006 Libya recorded 39 billion reserves, in 2007 it grown to 41 billion and by 2009, the country's reserve has risen to 43 billion barrels. In 2010, 44 billion barrels and 2012, 48.5 billion barrels. Algeria's reserve also rose to 12.2 billion barrels and Angola 9.1 billion.
The Managing Director/Country Chair of Shell companies in Nigeria, Mutiu Sunmonu had raised alarm over the trend saying that Nigeria's aspiration to increase oil production to four mbpd, grow reserves to 40 billion barrels and earn as much revenue from gas as oil by 2020 may be hindered.
He said to achieve the target, the nation must tackle oil theft. "The impact of the activities of crude oil thieves and illegal refineries on the environment in the Niger Delta and the Nigerian economy is now a crisis situation. At some point this year, over 60,000 barrels of crude were being stolen from the Shell Petroleum Development and Production Company (SPDC) lines every day."