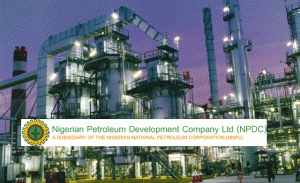 Lagos, Nigeria – Nigerian Petroleum Development Company, the upstream arm of state oil company NNPC, Monday announced a $5.2 billion, four-year investment plan aimed at raising oil production to 300,000 b/d mainly from assets acquired from foreign oil companies including Shell.
"The investment plan will kick off with capital expenditure of $1.8 billion this year, which we expect will increase production from 140,000 barrels per day now to 160,000 b/d by end of this year, and to deliver 600,000 Mcf/d of gas by year-end," NPDC managing director Victor Briggs said in a company statement.
NPDC has bolstered its production and increased reserves to around 2.1 billion barrels after taking over operatorship of six onshore oil wells sold off by Shell, Total and Eni, including OML 30, which recorded output of 35,700 b/d at the end of last year.
Since taking over the operatorship of the blocks sold by the multinational companies, local analysts have questioned NPDC's technical and financial capacity to successfully manage the assets, citing the inability of the company to produce beyond 50,000 b/d from two onshore blocks it has held for more than 20 years.
Last year, NPDC entered into partnership with two local companies, Atlantic Energy Drilling Concept and Septa Energy, for technical assistance and help with funding.
The governor of Nigeria's central bank, Lamido Sanusi, in a memo to parliament last week criticized the partnership deal and said it lacked transparency. He also said it deprived Nigeria of $2.8 billion in potential revenue from oil taxes.
In response, Atlantic Energy Drilling Concept's legal firm, Templars, said in a statement Monday that the strategic alliance agreement between the company and NPDC was transparent, using a model that has been adopted in Malaysia, China and Iran to assist national oil companies.
"On account of Atlantic Energy's contributions, NPDC has recorded significant step-change progress… resulting in a 200% increase in certified reserves and of 200 million barrels of crude oil in new field development plans," Templars said.
Source: Platts