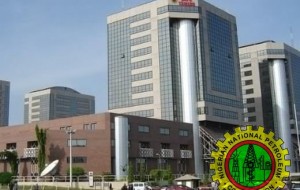 Lagos, Nigeria – Nigeria's oil industry regulator has issued guidelines for the bidding process for 31 marginal oil fields stating that only companies with at least 51% of equity interests held by Nigerian citizens could bid for the licenses, the Department of Petroleum Resource said Thursday.
The bidding process will begin December 12, it added.
Each prospective company wishing to participate in the process can bid for a maximum of three fields, with each field requiring a separate application, and would be required to pay total fees of $28,000 including application fee and fees for data prying, the DPR said.
"The key objectives of the current exercise are to grow reserves and boost production, promote indigenous participation in the upstream sector of the industry and increase Nigerian content development," head of the DPR George Osahon, said in a statement.
Osahon said the bidding round, which would be in four stages — pre-qualification, technical and commercial tender, oral presentation and announcement of winning bids — would require companies with technical ability with regards to the evaluation and development of the assets, access to funding or evident relationship with a technical partner with adequate financial resources to operate the assigned field.
Nigeria's petroleum resources minister Diezani Alison-Madueke had said on November 28 that 31 marginal oil fields will be put on offer in the latest bidding round, with 16 of the fields located onshore in the Niger Delta, and the remaining 15 in the continental shelf.
Nigeria has twice put off the oil licensing round for marginal fields — planned for October 2012 and then later pushed to last December.
In the first major licensing round for marginal oil fields held by Nigeria in 2002, Nigeria handed out licenses to 24 small oil fields which had been relinquished by oil companies including Shell, Total and Chevron.
Eight of the 24 fields were already in production, contributing in excess of 100 million barrels of oil to Nigeria's reserves. The remaining 16 fields were at various stages of development, government data showed.
The marginal fields were discovered by the oil majors but abandoned due to low reserves and productivity as well as higher over-head costs.
Nigeria, OPEC's sixth largest crude oil exporter, currently produces around 2.2 million b/d of crude oil, with more than 90% of this coming from fields owned and operated by multinational oil firms.