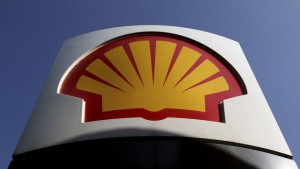 Abuja, Nigeria – International oil companies (IOCs) operating in Nigeria are divesting some of their stakes in Nigerian oil fields. Multinationals such as Royal Dutch Shell, Total and Chevron are among international oil companies (IOCs) which have sold their stake in shallow water assets in Nigeria.
The three oil majors sold stakes and interests worth $6.5 billion in 2013. An indigenous oil company, Oando Energy Resources will soon take over ownership of American ConocoPhillips energy business in the country pending the completion of the deal estimated at $1.7 billion.
Nogtec sources learnt the International oil firms are keen on selling their stake in 13 oil blocks in Nigeria, having spent nearly $100 billion globally to improve oil and gas output. However, the production from this expenditure has not improved according to projected forecasts.
Royal Dutch Shell, the biggest international operator in Nigeria had in January 2014, issued profit warning for upcoming quarters. The company reported massive decline in profit at $2.9 billion in the fourth quarter of 2013 compared to $5.6 billion in the fourth quarter of 2012.
Shell Nigeria began its divestment drive in June 2013 before the arrival of Ben van Beurden as CEO by announcing plans to sell four onshore oil blocks in Nigeria.
The Nigerian Petroleum Ministry awarded 24 oil fields to 31 companies in 2003 and only eight companies have managed to start production from these allocated oil fields.
The oil companies have blamed corporate governance issues for the low investor interest in their projects and oil field developments while the government and the oil ministry is urging the companies allotted these oil blocks to start production as the economy depends on oil exports.