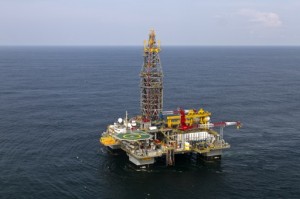 London  – British oil well products and services firm Hunting Plc said on Thursday it was targeting 5-10 percent growth this year, as it invests heavily in expanding its manufacturing capability in Africa and the United States.
Hunting, which provides equipment and services for drilling and completing oil wells, reported pre-tax profit broadly flat on the previous year, as reduced activity in the North Sea and Canada hit demand for equipment and services. The firm's shares were down 2 percent in early morning trade.
Hunting reported a profit before tax of $135 million on revenue of $1.3 billion, with demand in the Gulf of Mexico and Asia helping offset weakness in Europe and Canada.
Analysts on average had expected a pretax profit of around $204 million on revenue of $1.42 billion according to Thomson Reuters I/B/E/S Estimates.
Finance Director Peter Rose said he was "cautiously optimistic" about the company's performance in 2014 driven by increased drilling in the United States both onshore and offshore and is also adding manufacturing in Africa.
Hunting is investing $150 million this year, about one year's earnings for the firm, much of which will go into new facilities in Cape Town and Houston.
In Africa the equipment maker is targeting the growing East Africa natural gas region and hopes to have the construction of a new plant, the company's first on the continent, completed by the end of the year.
In the U.S. Hunting is investing in top of the range threading and testing facilities to keep up with oil companies' desire to move into ever deeper waters where high pressures and temperatures demand stronger and more corrosion resistant products.
"We need to be able to develop and certify these new thread forms to withstand the new pressures and new temperatures the operators are experiencing as they go deeper and deeper into offshore territories to find oil and gas," Rose told Reuters.
Reuters.