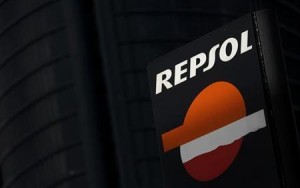 Spain's Repsol announced late Wednesday that it has teamed up with technology firm Indra to develop an early warning leak-detection system that it said will enable the energy industry "to maximize safety" in offshore operations
Repsol describes the system – called 'HEADS' (Hydrocarbon Early Automatic Detection System) – as being the first of its kind in the world. It uses a combination of detection sensors coupled with automatic interpretation of infrared images and radar to activate alarms without the need for human intervention.
The system has a console located in a control room where different operations are monitored, such as drilling, production, loading or safety. When HEADS detects an incident, as well as activating the alarm automatically, it also collects all the associated information, registering and analyzing all the related parameters.
Another feature of HEADS is its capacity to identify ships in the vicinity using AIS (Automatic Identification System). The purpose of the AIS system is to allow ships to communicate their position and other relevant information, so that other ships or stations can track them and avoid collisions. If an incident is caused by a ship within its detection range, HEADS can record its registration number and monitor the event.
Repsol said that more than 20 of engineers, scientists and researchers from both companies were involved in developing HEADS, which has just successfully completed testing at the Repsol Industrial Complex in Tarragona.