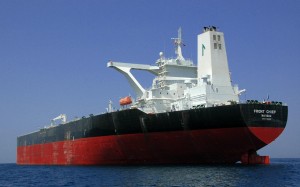 N'Djamena, Chad – Caracal Energy, Glencore Xstrata's partner in Chad, said it will export its first cargo of crude oil from the Central African country in late March as production at the new Badila oilfield ramps up.
For years, an ExxonMobil-led consortium in the country's south dominated production. In 2012, Glencore said it would invest more than $300 million in Chad as part of a project to develop the Mangara and Badila fields alongside Canada-based partner Griffiths, which is now Caracal.
"This is the Company's inaugural cargo and the initial production has been used to fill the line and is now at a critical mass to export, through their partner Glencore," a spokesman for the group said by email on Monday.
The cargo, whose proceeds will be split between Caracal and Glencore, is expected to load between 900,000 and 1,000,000 barrels sometime in the second half of March.
Landlocked Chad currently pumps around 120,000 barrels per day and exports oil via a more than 1,000 km pipeline to the Atlantic Ocean via Cameroon.
Production from the group's Badila field is now around 14,200 barrels per day, meaning that an extra cargo of crude oil should be exported from Cameroon about every two months.
Caracal plans to start production at Mangara later this year.
"The new production will help Chad to maintain the current level of oil revenues despite the production declines announced in the Doba basin," a source in Chad's finance ministry said. Output at the Doba oilfield has been falling because the wells are ageing.
A shipping list showed that the country would export three Doba grade cargoes in March, with two allocated to Glencore.
Reuters.