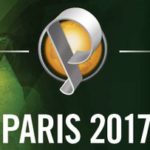 Paris 2017 including SPE EUROPEC

In 2004, The Society of Petroleum Engineers (SPE) and EAGE jointly agreed to include SPE EUROPEC into the EAGE's annual event. This co-operation resulted in a truly multi-disciplinary event providing a fully diverse range of geoscientific and reservoir engineering contributions.

The SPE EUROPEC programme runs parallel to the EAGE Paris 2017 programme and will include several sessions during the main conference days (13-15 June) and two short courses on the days before and after the main conference days.

For more information, Click Here

The Nogtec Events Calendar is your leading source for conferences, exhibitions, tradeshows, roundtable discussions, and social events in the oil and gas industry. Posting an event to our events calendar is completely free. Register and post an event to our events board today!