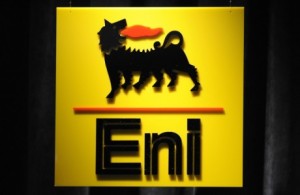 Milan, Italy (Reuters) – Italian multinational oil major Eni started a planned share buyback programme worth up to 6 billion euros ($8 billion) today, the company said. The programme covers about 10 percent of Eni's share capital.
The move is related to a complex operation to maintain the state's controlling stake in the company after Rome said last year it would sell 3 percent of Eni in 2014 to help rein in the country's massive public debt, the fourth-largest in the world.
The state treasury holds 4.34 percent of Eni and state lender Cassa Depositi e Prestiti holds another 25.76 percent, bringing the state's total holding to 30.1 percent. If that stake grew, stock exchange rules would force the government to make a takeover bid for the company, while a smaller holding would bring the government lower dividends.
While the government aims to carry out the process this year, Eni's Chief Executive Paolo Scaroni said in December last year that the share buyback would take a long time to complete. "To give you a feeling, we took nine years to carry out a previous one for 10 percent (of the capital). It's not like this one will take nine months. It takes a long time," he said at the time. Eni said last week Friday,  it currently owns 0.31 percent of its own shares.
($1 = 0.7346 euros)