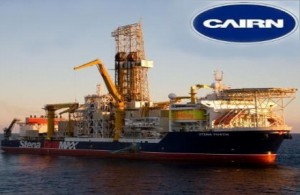 Houston (Reuters) – Cairn Energy Plc's Capricorn Exploration & Development Ltd. has spudded the first wildcat in a multiwall exploratory program offshore Morocco and separately entered into a farm-in agreement with U.S.-based Kosmos Energy and the Moroccan National Oil Co (ONHYM) for a 20 percent non-operated interest in an exploration block in the Atlantic Ocean, offshore Morocco. Drilling on the Cap Boujdour exploration permit, offshore Morocco, is scheduled for the second half of 2014, Cairn said on Monday.
Cairn said it would pay a share of future exploration costs, including a 3D seismic survey, an initial exploration well in 2014 and, if successful, two appraisal wells, all subject to maximum expenditure limits. After the transaction, operator Kosmos Energy will hold 55 percent interest, with Moroccan National Oil having 25 percent stake.
Oil companies are stepping up exploration in Morocco attracted by its stability relative to other parts of North Africa and encouraged by advances in geology and technology that indicate its potential for reserves offshore. Cairn also said it had begun drilling of the FD-1 wildcat exploration well on the F prospect, offshore Morocco.