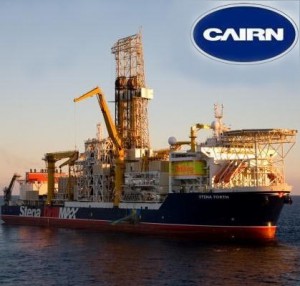 London, UK – Cairn Energy plc, an independent Scottish oil and gas exploration and production company has updated the JM-1 exploration well offshore Morocco, where operations commenced in January 2014.
The JM-1 well (Cairn Working Interest (WI) 37.5% and Operator) drilled to evaluate Upper Jurassic and Middle Jurassic objectives reached a total depth of 3,711m TVDSS and has been plugged and abandoned without testing.
In the Upper Jurassic section, the well has confirmed the presence of heavy oil over a gross interval of 110 metres as originally tested in the 1968 MO-2 well, some 2km from the JM-1 well.
Reservoir quality and the oil gravity in the Upper Jurassic across the Cap Juby structure require further evaluation by Cairn and its joint venture partners (Office National Des Hydrocarbures et Des Mines "ONHYM" and Genel Energy).
Work is ongoing to correlate the core and log data from JM-1 with other wells on Cap Juby to evaluate the extent of moveable hydrocarbons and how any further assessment should be conducted.
The Middle Jurassic objective was encountered with limited primary porosity and evaluation of well logs and side wall cores continues.
The next well in Cairn's planned exploration programme is 'FAN-1' located in the Sangomar, Sangomar Deep and Rufisque blocks (Cairn 40% WI, Operator) offshore Senegal. This well will target multiple stacked structural and stratigraphic fan closures interpreted as trapping a variety of potentially thick, high quality clastic reservoirs.
Cairn holds a 37.5% operating interest in the Juby Maritime blocks, alongside partners Office National des Hydrocarbures et des Mines (25%) and Genel Energy (37.5%).