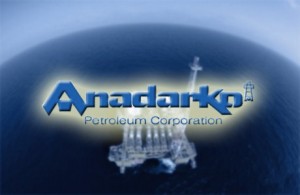 Houston – American independent energy company Anadarko Petroleum Corporation on Thursday announced that it has agreed to pay $5.2 billion to clean up 85 years of harmful uranium, wood creosote, and rocket fuel pollution, in what is being widely reported as the largest environment settlement in history.
The deal with the U.S. Department of Justice ends a long-running lawsuit against the Kerr-McGee company, an energy and chemical company owned by Anadarko. Kerr-McGee, the lawsuit claimed, was responsible for detrimental pollution at more than 2,000 sites nationwide which caused at least 8,000 cases of cancer, which in some cases led to death.
"If you are responsible for 85 years of poisoning the earth, you are responsible for cleaning it up," U.S. Attorney Preet Bharara said at a press conference.
The settlement still must be approved by a federal judge after a 30-day public comment period. But if approved, U.S. Deputy Attorney General James Cole said $4.4 billion of the settlement would go toward cleanup and environmental claims.
Of that $4.4 billion, The Navajo Nation would get about $1 billion to remedy radioactive contamination from Kerr-McGee's shuttered uranium mining operation, according to the litigation trust. $1.1 billion would address pollution from ammonium perchlorate, a primary component of fuel, in Nevada. Another $1.1 billion would be dedicated to cleaning up more than two dozen other contaminated sites around the U.S.
Though a $5.5 billion fine — larger even than the Justice Department's settlement with BP over the 2010 Deepwater Horizon disaster — sounds like it would be harmful for even the largest company, it is being widely reported that Anadarko is enjoying numerous benefits from settling the claims.
"Great news for Anadarko Petroleum today," an article in Forbes read, noting that investors would be more likely to put money into the company now that it is no longer "haunted" by cleanup liabilities. Anadarko also announced that it would receive a $550 million net tax benefit from the settlement.
The settlement with Anadarko is also at the low end of what U.S. Bankruptcy Judge Allan Gropper of New York said the company should pay, noting in December that a fine from $5.15 billion to more than $14 billion would have been appropriate. Anadarko had claimed that liabilities should be as little as $850 million.